There is a new and wonderful restaurant in Papillion, Ika San.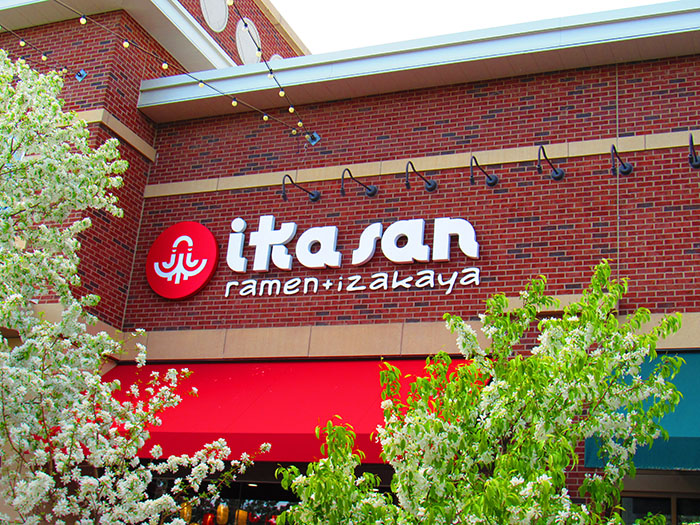 Enjoy Japanese food in a contemporary "urban"setting with walls decorated with graffiti art and ceiling with lanterns. This new Papillion business opened its doors today for a soft opening for invited guests.
The graffiti artist has rendered, DaRuMa among its images to delight and interest the dining guest. As told by staff, DaRuMa is a wish grantor from stories of old. He has one eye that shows you that you will have to give him the other eye or something important to grant your wish. The hair for his eyebrows represent the crane, a symbol of prosperity. The moustache represents the tortoise, a symbol of longevity.
Also decorating the walls are a multiplicity of Lucky Cats with their animated moving paw.  Lucky Cat brings up fond memories for me with my youngest. One of her favorite restaurants had a Lucky Cat with its paw moving. She would spend much of her time at lunch waving back to the fortunate granting feline.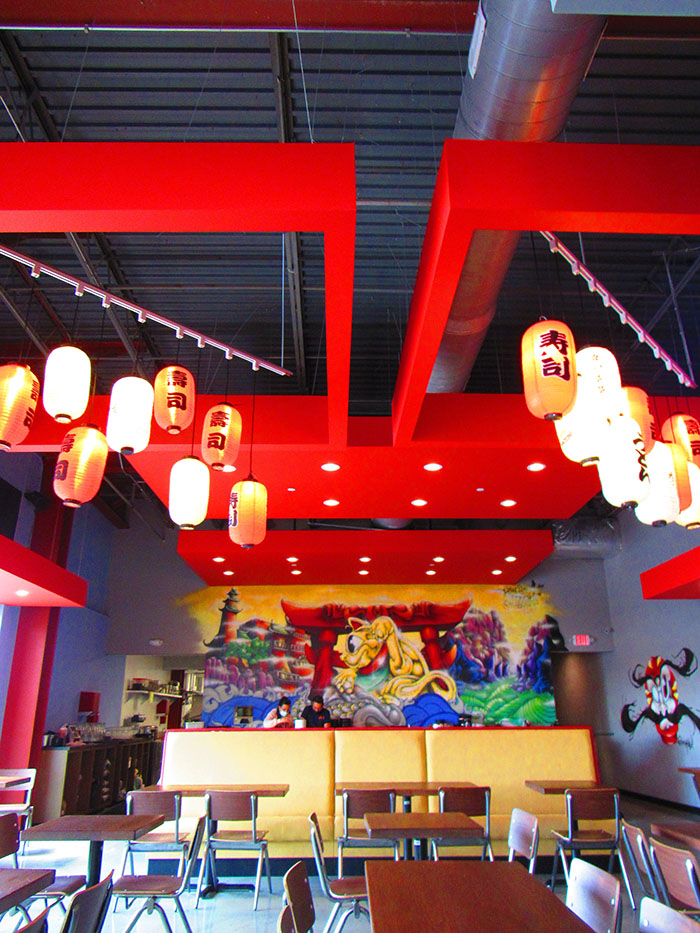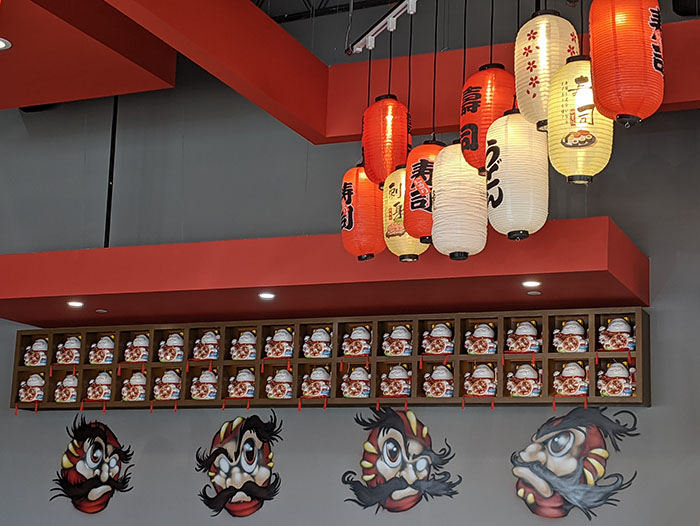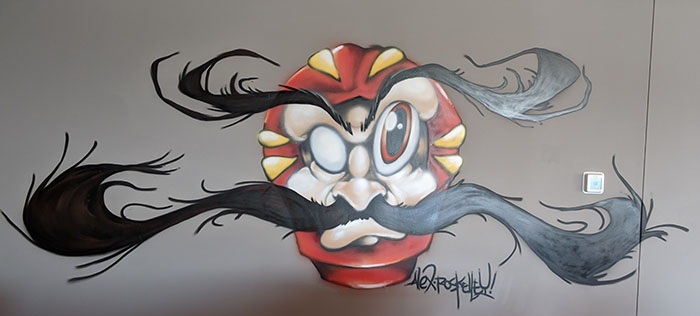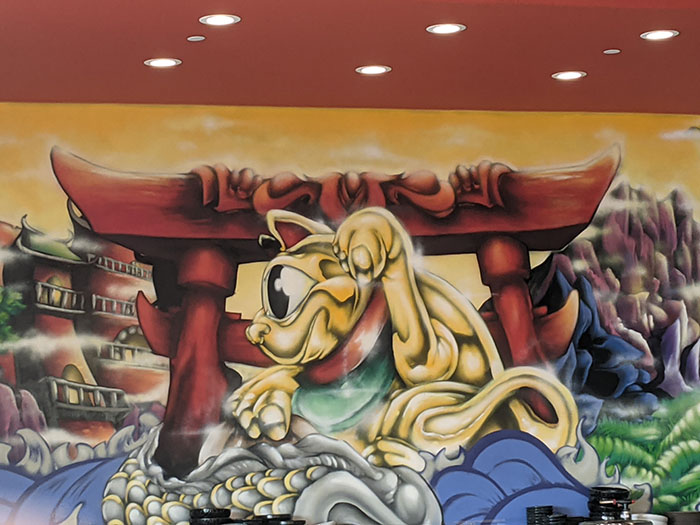 I chose the Spicy Seafood Ramen Broth, it was a delightful adventure in every spoonful. Somehow a rich dense  flavorful broth tasted and felt light. It was a tasty contradiction of depth and airiness. The aroma was wonderful and it was very hard to wait to eat it, so I could take pictures.
Enjoy the pictures until you can get there and enjoy the food! I'll be adding more here when I return. The menu includes many and varied things such as rice bowls, ramen soups and sushi.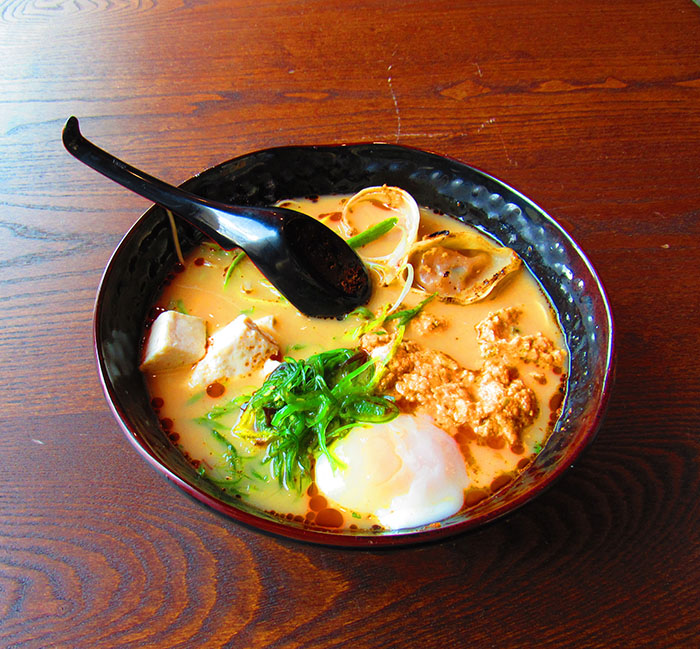 Ika San
7902 Towne Center Pkwy
Papillion, NE 68046-2137
(402)502-8828