Welcome Cafe Diem, Steve and his great crew to Papillion, officially!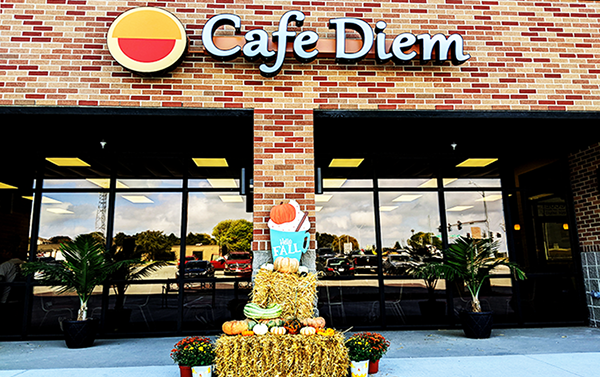 If you haven't been there yet, this new breakfast and lunch place is a must visit for local flavor and hospitality.
The official ribbon cutting is Wednesday, 27 October at noon.
In a hurry? Can't stop in? The drive-thru features a modified menu dedicated getting you your food quickly and is ready to take your order.
Cafe Diem
9839 S. 96th St. Ste. 109
Papillion, NE 68046
(402) 339-4110