Thank you to new Papillion restaurant owner, Mei Zhang, for an interview about her new and exciting business, called Wild Rice Sushi and Grill, with LIttle Mountain Web Design.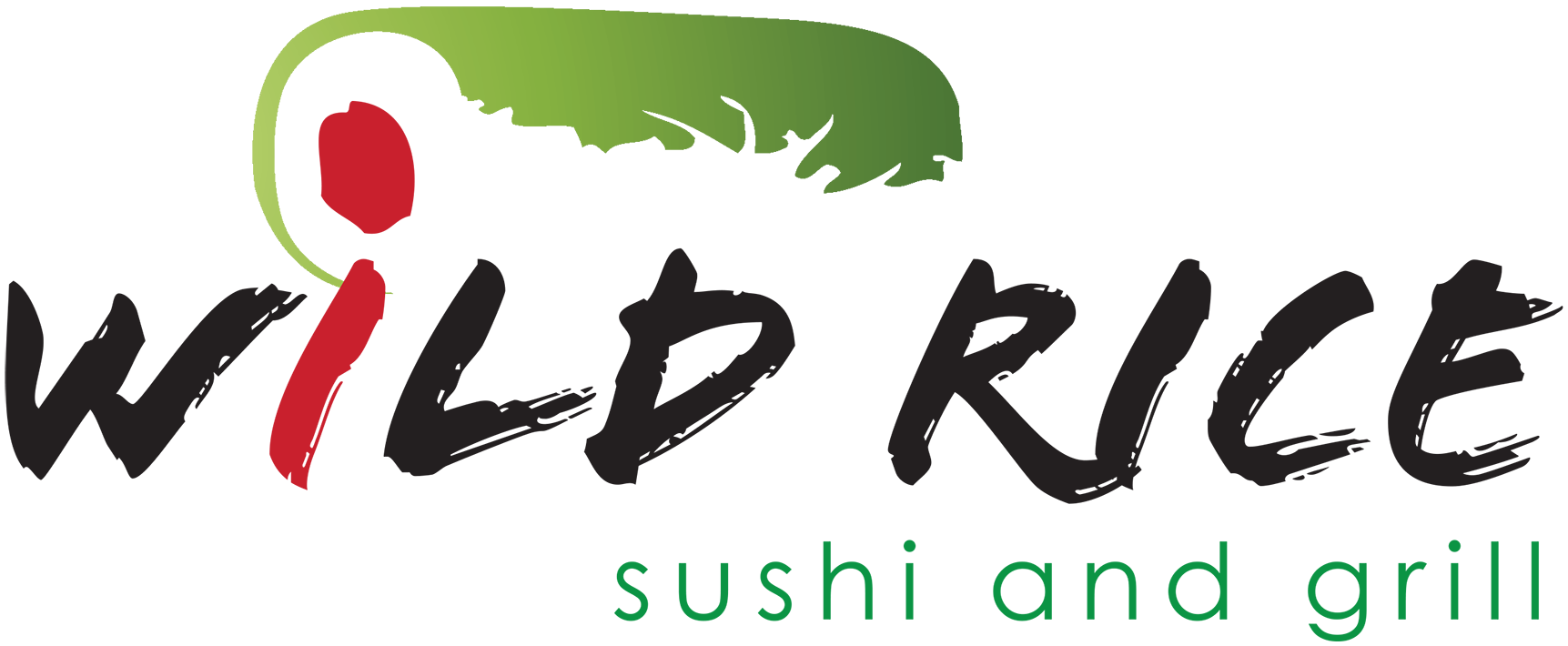 1. How did you come to be in this business?
Well, I've been in family restaurant business for 18 years. And I always helped daily managing in my family business. I am a very outgoing person and leadership type! Although I don't know how to make sushi roll, and never have experienced how to open up a Sushi restaurant, my previous restaurant managing experiences and knowledge of how to open up from start to managing a full service restaurant should not be a challenge to my life-learning career! It's exciting and enthusiastic when you are trying in a new field that you never did before! And it's a lot to know and learn! Also, I am very fast learner! My abilities also can promote my business to grow! My personality- I have great passion to serve people with delicious food and service
2. How did you choose your business name?
When I think of Sushi, I always think it's pretty healthy food. And of course, the rice is the main ingredient to make Sushi. There are more than 30 different rices on the earth that can be made into sushi roll. I am a big fan of all kinds of rice.
I am a rice eater every day! From brown rice, sweet rice and wild rice etc. One of my favorite rice is steamed wild rice, which I often cook at home.
So, one day my sister and I were just talking about the business plan to start up a Sushi restaurant in my house. It was lunch time, and I was cooking the wild rice, so my sister said, "Why don't we use the name Wild Rice Sushi and Grill for our new restaurant?" It worked for me and I agreed. I would have to add Japanese Hibachi and Tappanyaki dishes to be created in my restaurant, but the name is just too large, not easy to remember, so I shorten to Grill, just set name out to customer make sure that we also serve Japanese Grill!
3. How did you get into this business?
When my sister Lisa told me she is looking for a location for a new Sushi restaurant, I told her I think Papillion will be wonderful place for start our first Sushi restaurant! There is no competition! Because of running a culinary business, I eat out all the time and eat almost every Sushi Restaurant in the metro of Omaha! I lived in Papillion for 8 years now. I feel Papillion needs a nice Sushi restaurant. Papillion will be perfect location to open up a Sushi Restaurant.
I became very interested in helping her opening a new restaurant! Immediately, I told her I can be partner to open up the restaurant together with Allen (the Chef) who has previously worked at Sushi restaurant in New Jersey. Allen is very good cook and artist in culinary and passionate in food industries. He is especially creative in the Specialty Sushi Roll. We can work as team. Our new Sushi restaurant will be "the only local Sushi restaurant" in the Papillion community. That is slogan that we already developed!
4. Why did you pick Papillion?
I think people of Papillion will love to eat out in the Papillion local restaurant! I thought will be fantastic idea to open one close within my neighborhood! So local people don't have to run so far away to eat out! And since we will be the first Sushi restaurant in the area and with less competitors, we will be successful! We are going to be first of this type of business and can own the market and gain a stable customer base by tasty food and good service and focus on community support! Our strategy to promote our business is by word of mouth and also support the Papillion community!
5. What do you like about Papillion?
I like to live in the small suburb city around Omaha (the big city). I feel more relaxed, quiet and nice environment and good school district! I come to Papillion; I really like the city, have a lot of public parks and nice public facilities like open air movie theater that residents can enjoy! And Papillion ranks in the top 2 best small towns to live in the U.S, according to Money magazine! The Papillion community is a strong family-oriented, small but growing town! A city with many accommodations is being built and of course a lot of nice restaurants, entertainment, bars, and parks. I think we are coming to the right place!
6. How do you see your business fitting into the economic development of this area?
Midland Plaza, where we are located, is a newly built neighborhood shopping center. It's a new development. When is all complete, it will attract the surrounding Sarpy County community like Hawaii Village, Louisville, and even Gretna will come here to shop and eat! So I foresee there should be potential business growth to open up a Sushi restaurant. We also have some Asian Fusion dishes on the menu! My restaurant major target demographic follows the young family and office-working middle class customers and Offutt Air Force base families in Papillion.
7. When are you opening?
I would expect to open around Christmas time. Hopefully the construction will be completed and ready to open.
8. When is your ribbon cutting?
We plan to do a soft opening for couple of months and then do grand opening on March 1, 2016.
9. What is your menu?
The Sushi that we serve will be some classical traditional sushi rolls and some fusion rolls! Traditional rolls will be like California roll, Philly roll, Boston roll, hand roll etc. also include nigiri like Salmon, Tuna, white tuna, and regular maki roll like California, vegetable roll! The fusion rolls will be like mango roll, lobster roll, spicy spicier roll, wild rice house roll, etc. That will be chef 's creation to come up with fusion rolls!
All the menus with also include traditional Japanese dish like Teppanyaki and Katsu dish! Some traditional Japanese appetizers like tempura! Cold appetizers and salads like tuna tataki! The hibachi grill will not be open to the public and is installed in the kitchen where the hibachi food is prepared onto a bento box plate which will have choice of chicken, steak, shrimp, and salmon to serve customers! Our sushi is freshly prepared per customer order! Our menu also has a variety of choices of traditional Chinese and Thai dishes! We also have Chef's Asian fusion specialty dishes! We also have a mini bar with choice of house wine, premium wine, sake, beer, and favorite cocktails! We are a full service restaurant and take-out menu too!
Hopefully, my description of the Wild Rice Sushi restaurant will be helpful! Thanks!
PapillionBusinesses.com- Yes, it was very helpful. I can't wait to taste your delicious food!
10. What are your hours?
Monday-Thursday:11am-9pm   Friday-Saturday:11am-9:30pm   Sunday:12noon-9pm
11. What is your public contact information?
Business Name: Wild Rice Sushi and Japanese Grill
Address: 248 Olson Drive, Suite101 Papillion, NE 68046
Tel: 402-505-8383   Fax: 402-505-8191
Website: www.WildRiceSushi.com